Christmas Charity Week - Christmas Exhibition at Galerie Barbara von Stechow
Frankfurt's Barbara von Stechow Gallery will end the year 2021 with a Christmas exhibition. In the course of the Christmas Charity Week, numerous artists from the gallery will be represented with small-format works. The gallery plans to donate ten percent of the proceeds from the works sold to the FeM Mädchenhaus in Frankfurt am Main.
Food and drink will also be provided on site. In addition to mulled wine and biscuits, a selection of the finest champagnes and wines from the renowned country hotel "Kronenschlösschen" will be available for purchase.
The gallery owner Barbara von Stechow and her team look forward to your visit!
Info about the Christmas exhibition
Duration: 14. - 18 Dezember 2021
Participating artists:
Dietmar Brixy, Oliver Christmann, Sabine Christmann, Tom Christopher, Isa Dahl, Andrea Damp, Josef Fischnaller, Paul Mathey, Heiner Meyer, Werner Neuwirth, Joanna Skurska, Jiří Vincenc Slavíček, Joe Stefanelli, Alireza Varzandeh, Daniel Wagenblast, Matthias Will, Gerd Winter, u.a.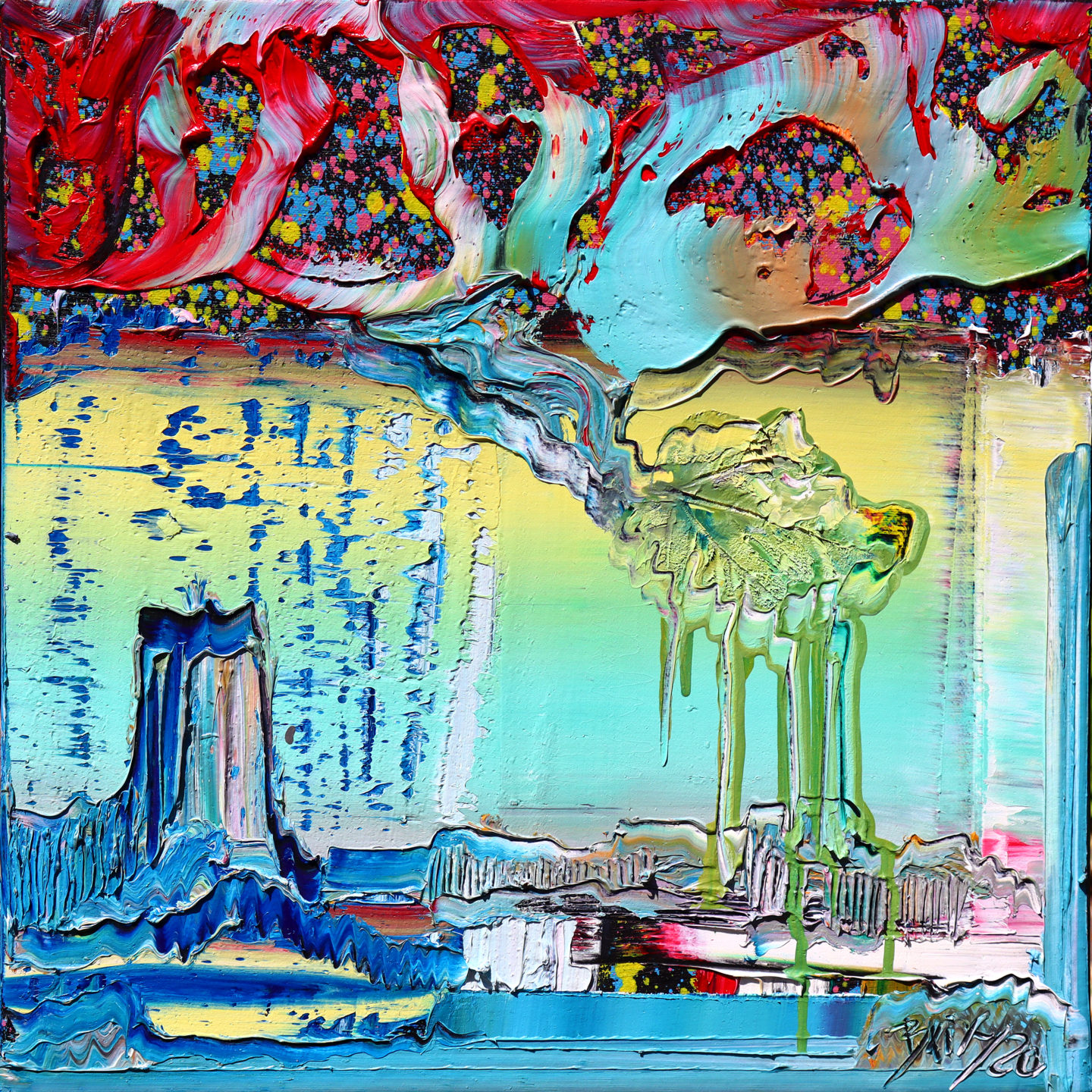 Horizon, 2019, oil on canvas, 40 x 40 cm
About Galerie Barbara von Stechow
Located in Frankfurt's Westend, Gallery Barbara von Stechow is a gallery for contemporary art. The promotion of contemporary talent, both young and established, from German-speaking countries as well as an intensive engagement with the work of renowned American artists form the focal points of the gallery's programme. Through regular participation in various art fairs in Germany and abroad, the Barbara von Stechow Gallery has an international clientele and a wide range of contacts in the widespread international art scene.
Find out more about Gallery Barbara von Stechow here in the gallery portrait.