IN BLOOM
The group exhibition "IN BLOOM" at the Barbara von Stechow Gallery in Frankfurt am Main already foreshadows the spring-like and floral mood inherent in this exhibition. The exhibition runs from 03.05. to 22.06.2022. Gallery owner Barbara von Stechow is showing older works by the artist Dietmar Brixy from 2005 - 2008, including the work "Champagne Elegance, 2008, oil on nettle, 120 x 90 cm", in which the iris is increasingly brought into focus. It is zoomed in on artistically in unusual sections, cut-outs and glimpses.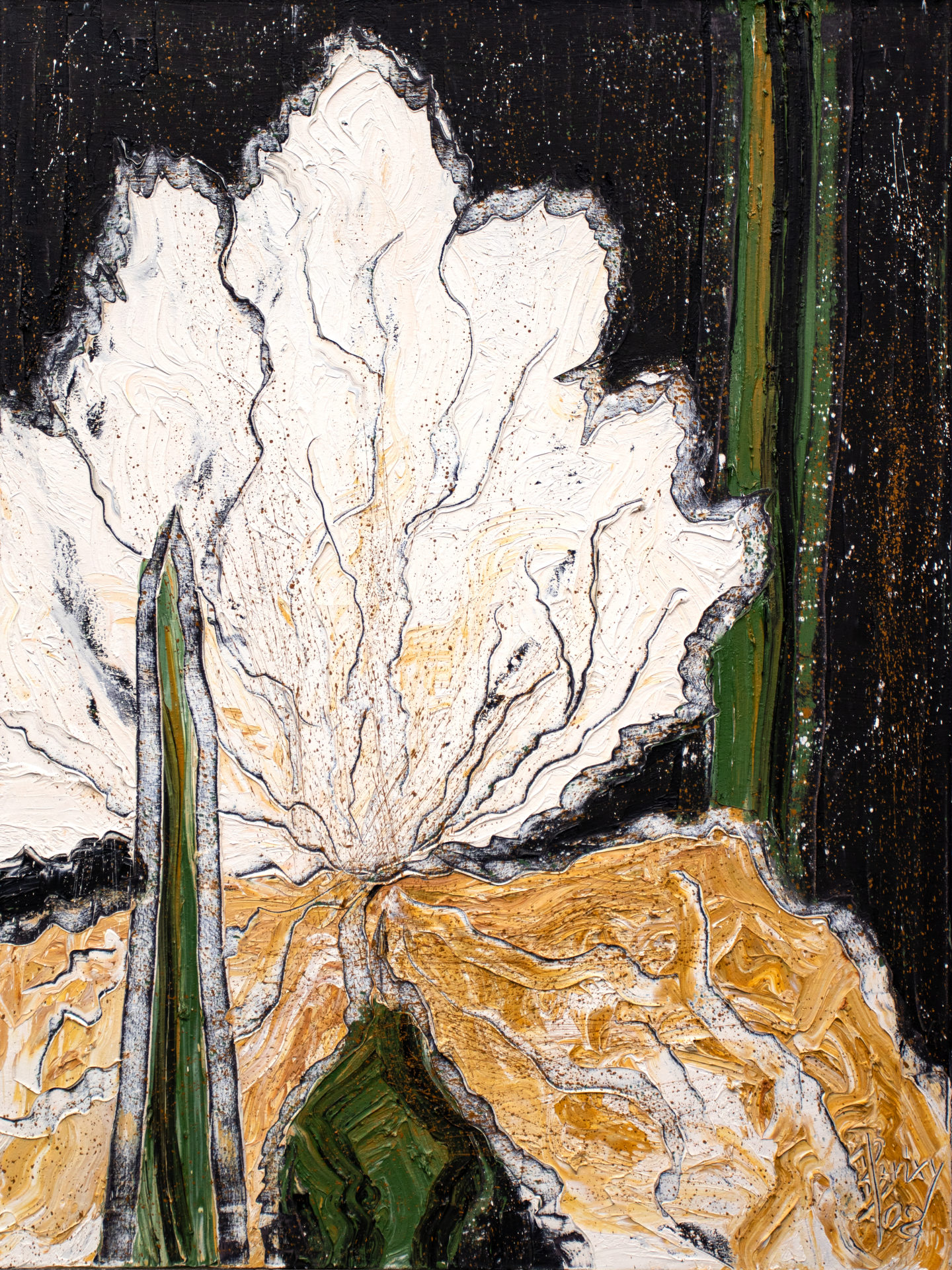 Champagne Elegance, 2008, Öl auf Nessel, 120 x 90 cm
About the Barbara von Stechow Gallery
Located in Frankfurt's West End, Galerie Barbara von Stechow is a gallery for contemporary art. The promotion of contemporary talent, both young and established, from German-speaking countries, as well as an intensive engagement with the work of renowned American artists, form the focal points of the gallery's programme. Through regular participation in various fairs at home and abroad, among other things, the Barbara von Stechow Gallery has an international client base as well as diverse contacts in the wide-ranging, international art scene.
Learn more about Galerie Barbara von Stechow in the gallery portrait.
Info about the exhibition
Period: 03.05.2022 – 22.06.2022
Participating Artist: Dietmar Brixy, Susanne Auslender, E.M.C. Collard, Bruno Feger, Josef Fischnaller, Paul Mathey, Mirko Schallenberg, Walter Schembs. Robert Schittko, Joanna Skurska, Alireza Varzandeh, Gerd Winter
Opening: am Tuesday, 03. May and Wednesday, 04. Mai 2022 |18-19 h und 19-20 h .
If you would like to attend the opening, please register with the desired date and time by e-mail to: mail@galerie-von-stechow.com. Proof of full vaccination / recovery is required for participation in the event.
Opening hours during the exhibition: Tue - Fri 11 a.m. - 6 p.m. Sat 11 a.m. - 4 p.m. and by appointment