MAC Art Galleries is a contemporary art gallery with three locations in Jupiter & Ft. Lauderdale, Florida, USA. MAC houses one of the largest and most diverse art collections in South Florida of artworks by professional and recognized artists from around the world. In 2020, MAC Art Galleries was named Best Gallery in Florida by American Art Awards.
Visionary and driving force behind the gallery is owner & gallery owner Mary Ann Cohen. She looks back on over 35 years of international experience in the visual arts and has become one of the most successful and respected art dealers in the USA. She and her team of experts work together with a large network of artists and dealers. For more than 20 years MAC Art Galleries have been making works of art available to private collectors as well as to other art dealers, galleries, designers, architects and consultants. The works of MAC artists are sold internationally, and many works are part of the permanent collections of hotels, restaurants, companies, public and private buildings and museums.
MAC Art Galleries Conviction
A work of art should not only inspire, but also perfectly complement its surroundings. A large room is defined by what is in it. Beautiful furniture is only part of the equation; a work of art can transform a sophisticated room into something unforgettable. Rooms can be transformed with the thoughtful presence of well-curated visual art to make them both powerful and timeless.
What gallery owner Mary Ann Cohen says about Brixy
Dietmar Brixy layers thick, dreamy compositions, otherwise swirling strong lines to pieces that have a certain lightness and strength at the same time. In modern, contemporary homes with open floor plans, art really must be an aesthetic centrepiece, and Brixy adds a breathtaking touch to the home of a South Florida art collector.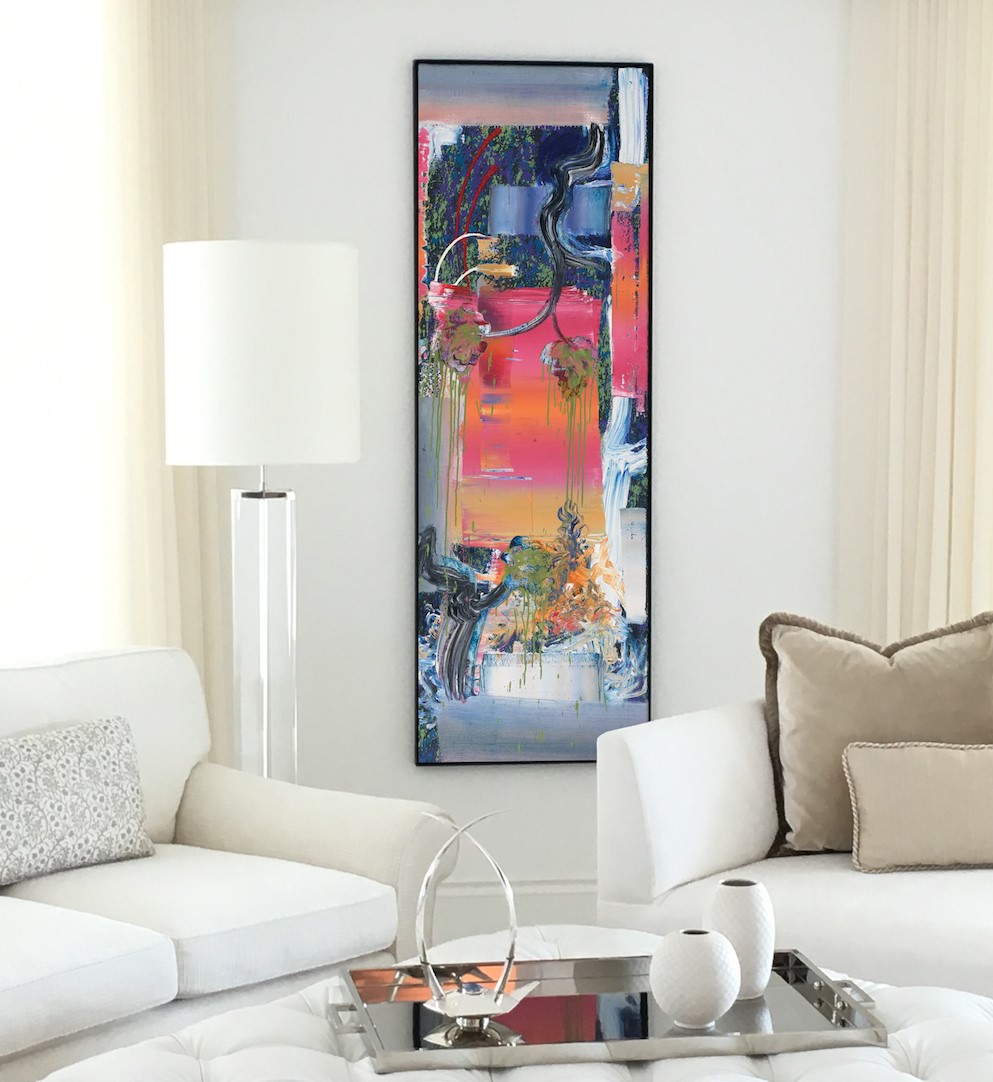 Discover, 2014, Öl auf Nessel, 180 x 60 cm
The German artist forms large grooves of colour, layered in modern and elegant compositions. With his fingers he creates swirling, precise clouds that flow across the canvas. This is not simply finger painting, Brixy's movements require precision and an exact technique.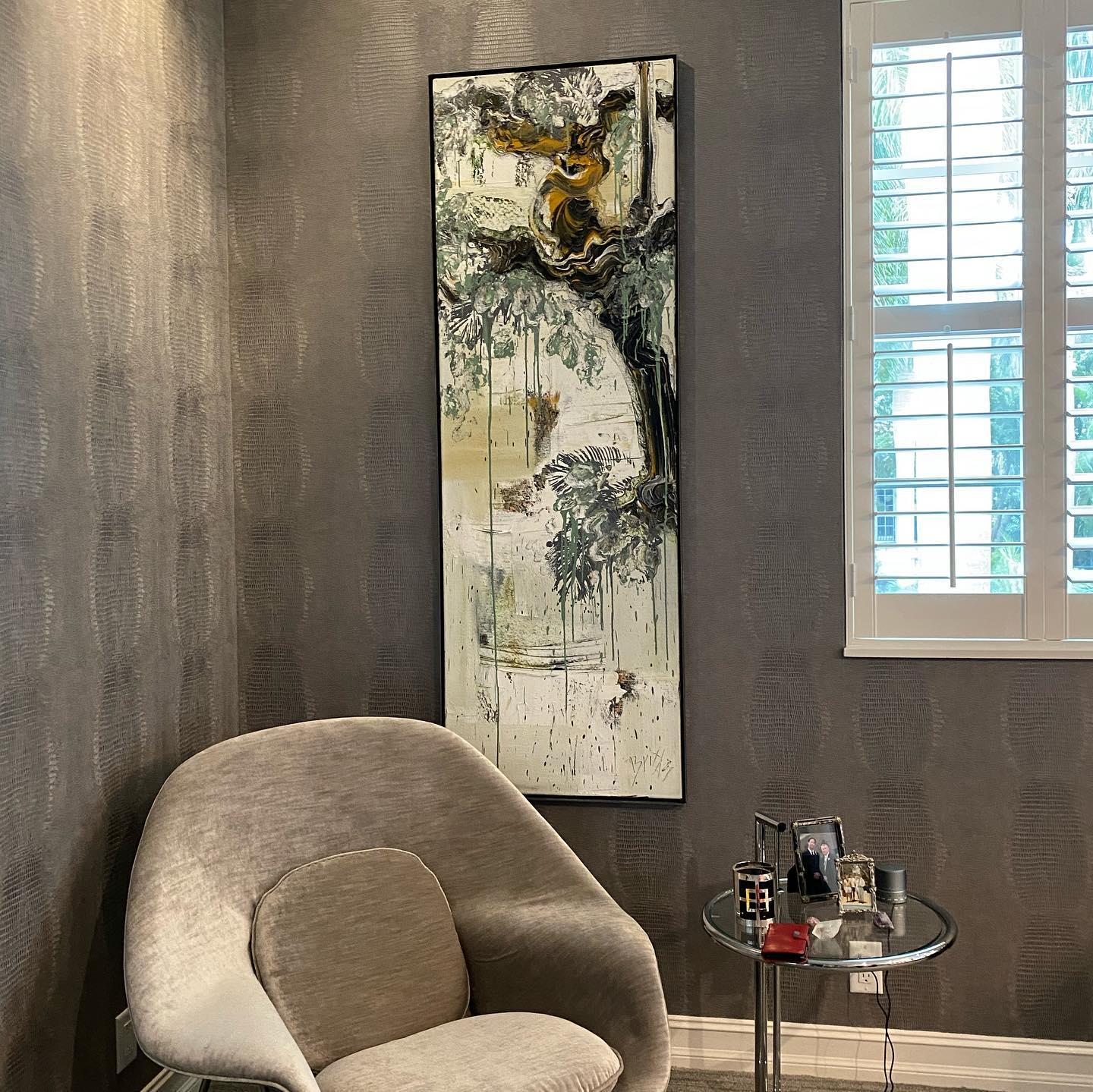 Discover, 2013, Öl auf Nessel, 160 x 50 cm
Brixy's ability to execute these precise methods by seamlessly inserting many primary and disparate shades of colour without mixing them into a continuous stroke is deceptive of his technical training as a sculptor. He effortlessly combines the subdued minimalist nuances of the desert with loud reds and cheerful yellows, starry pink with sea-like turquoise. Black figures heavily and effortlessly in his compositions. There are tree-like earthly scenes, but also otherworldly, geometric scenes that invite you to dream.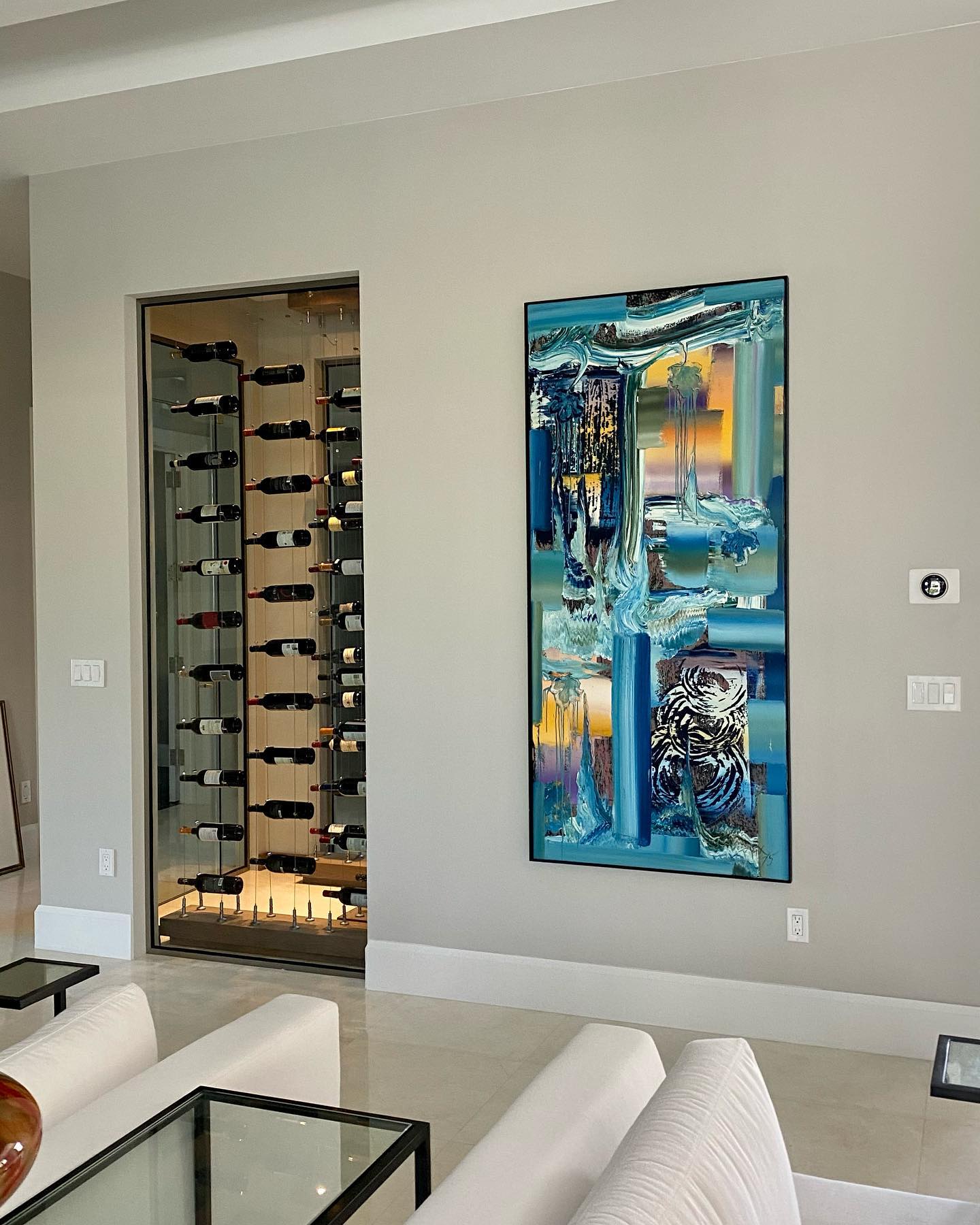 Surprise, 2015, Öl auf Nessel, 180 x 80 cm
BRIXY & MAC Art Galleries
Since 2015 the artist Dietmar Brixy is represented by MAC Art Galleries in the USA.
Exhibitions:
Mac Fine Art, Fort Lauderdale, Brixy by "XXL Abstracts" (GS)
Miami Art Week – Red Dot Miami with Mac Fine Art, Fort Lauderdale, USA (GS)
MAC Fort Lauderdale, MASS District Art Walk, Fort Lauderdale, USA (GS)
MAC Jupiter Gallery, "Other Worlds. Sara Conca and Dietmar Brixy", Jupiter (Palm Beach), USA (GS)